Here in America, we are very blessed to be able to not only freely read the Word of God, but many Christians in this country personally own several Bibles, especially if they have been a believer for many years.
I received my first Bible as a gift when I became a member of my church in high school, which just so happened to be a Bible specifically designed for teens. Sadly, I did not dive into the Word of God much in high school or college, but it remained on my shelf nonetheless. It wasn't until I graduated college that the Lord began to stir a hunger in my heart for reading the Bible.
My second Bible was also a gift; this time from my future husband. In fact, he gave me that Bible on Christmas morning and by nightfall, I received another special gift from him- asking me to be his wife.
A few years later, as I grew in knowledge of the Bible, I was interested in owning another translation, so I purchased my next Bible this time. I have owned that Bible since October 2011…
…I cannot believe it has already been nine years!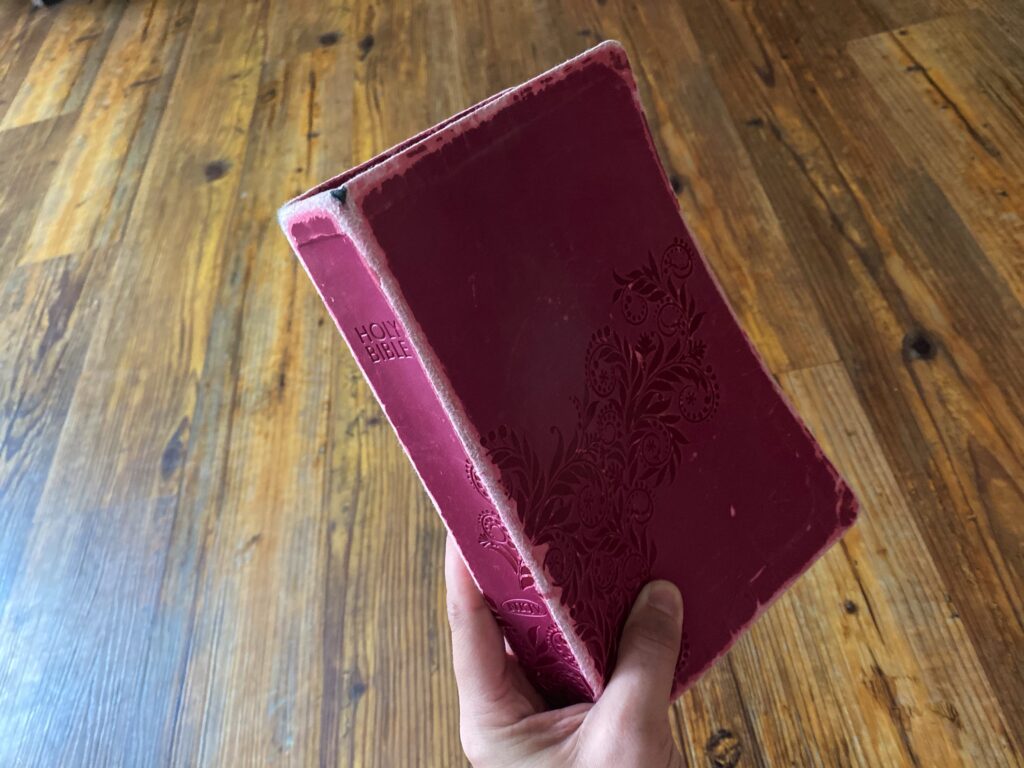 But as you can see, it is definitely showing wear and tear after all these years. Recently, I have been finding pink flakes of the cover next to me on the pew at church, which reminds me of something the great British preacher, Charles Spurgeon, once said:
"A Bible that's falling apart usually belongs to a person that isn't."
I truly have been needing a new one, but I was hesitant; There is something special about a Bible that is starting to fall a part like this. It means it has been well-loved. This pink Bible holds a lot of precious memories and testimonies of the times in which the Lord carried me when I did not think I could go on.
But funny enough (or providentially enough), the decision to move forward with a new Bible was actually made for me recently- I received an email from PersonalizedbBibles.com asking:
"Would you be willing to receive a Bible from us and review or mention our website?"
I, of course, said yes!
As I browsed their awesome selection, it didn't take long for my eyes to catch this amazing NASB Thinline Bible with large print (Lord knows I need it as I get older ?) in my favorite color…TEAL! ??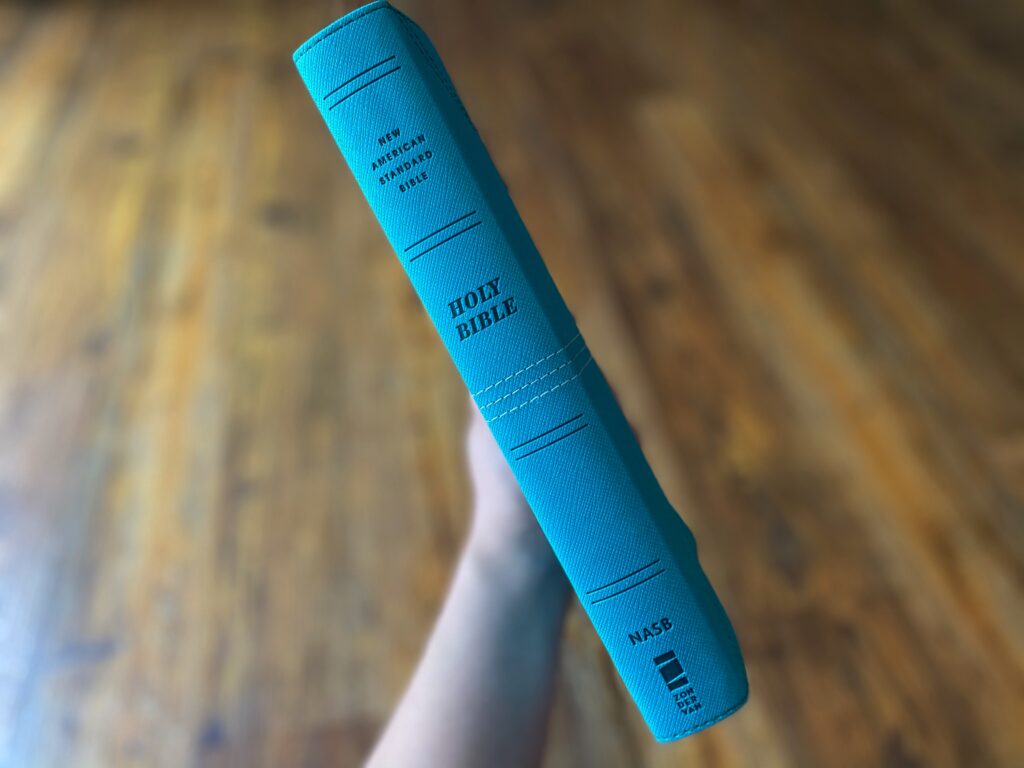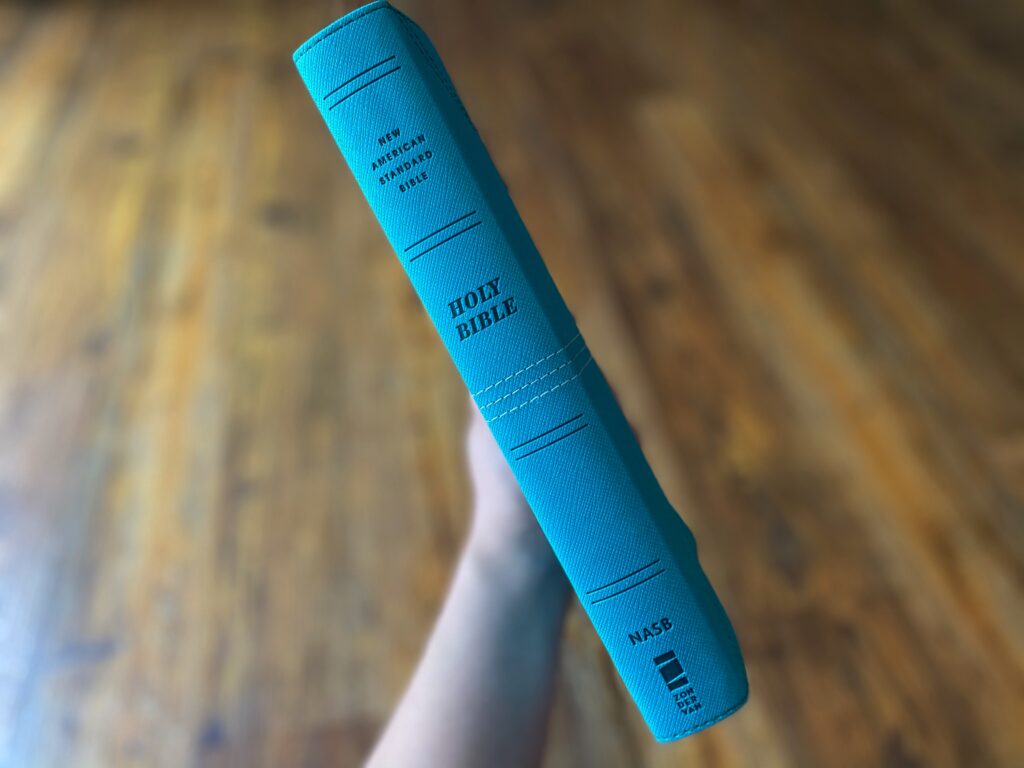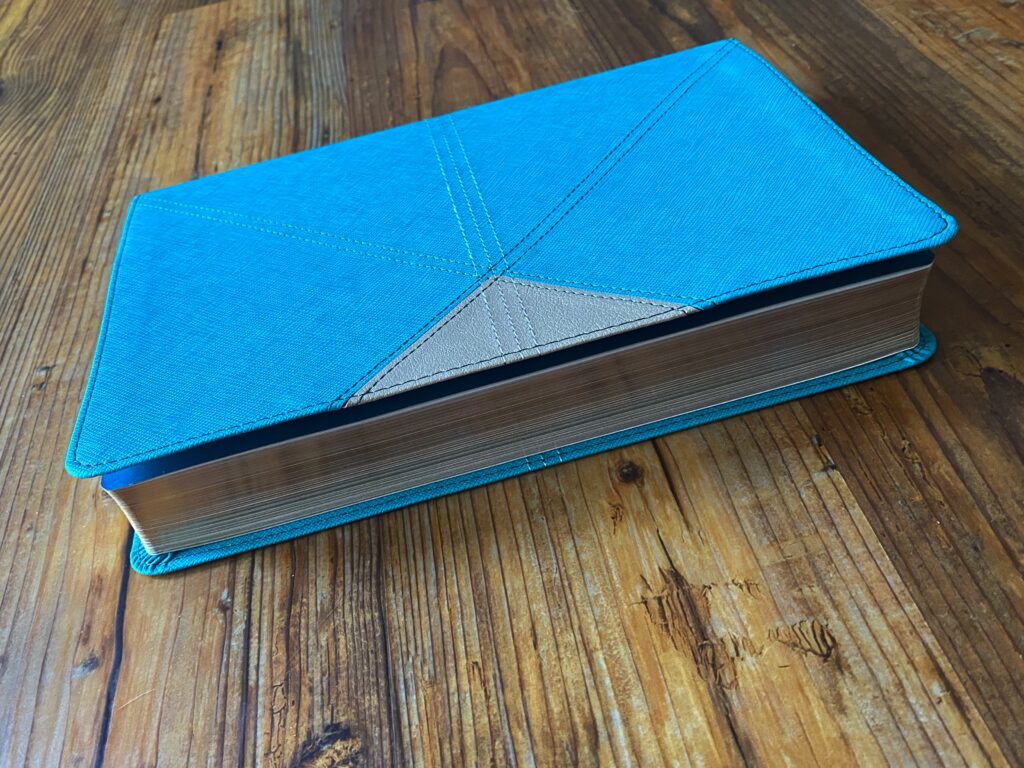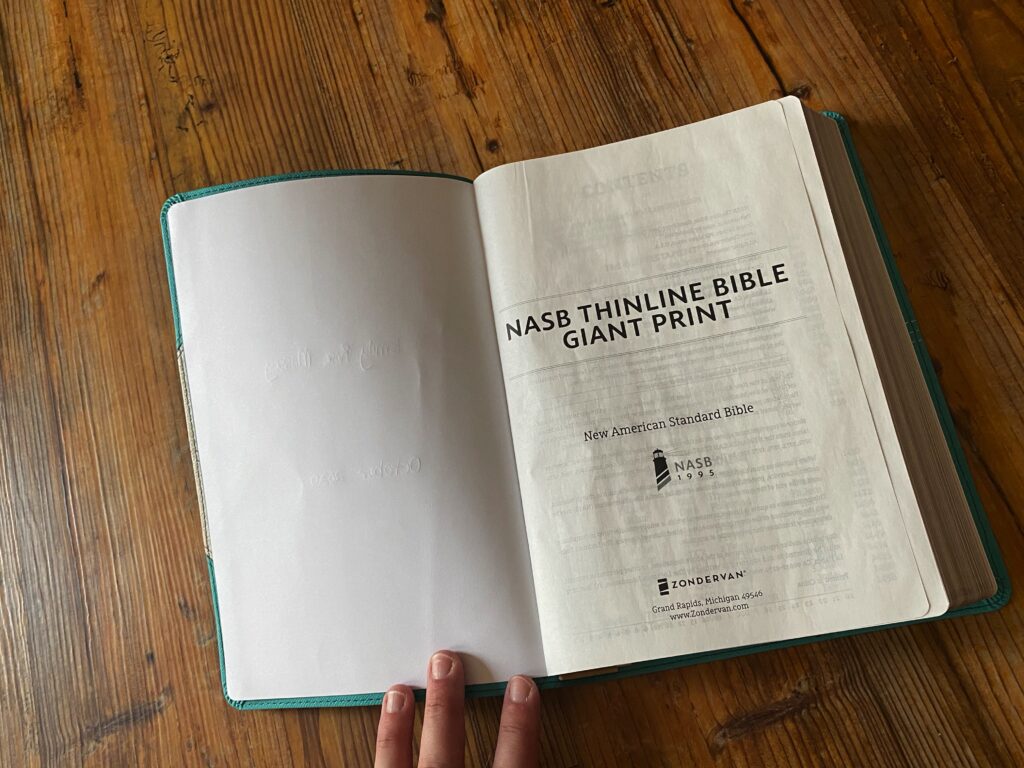 God's timing is so perfect, especially considering I'm entering a new season as a mom of now three boys…
…this beautiful Bible is another great reminder to me to pick up the Word!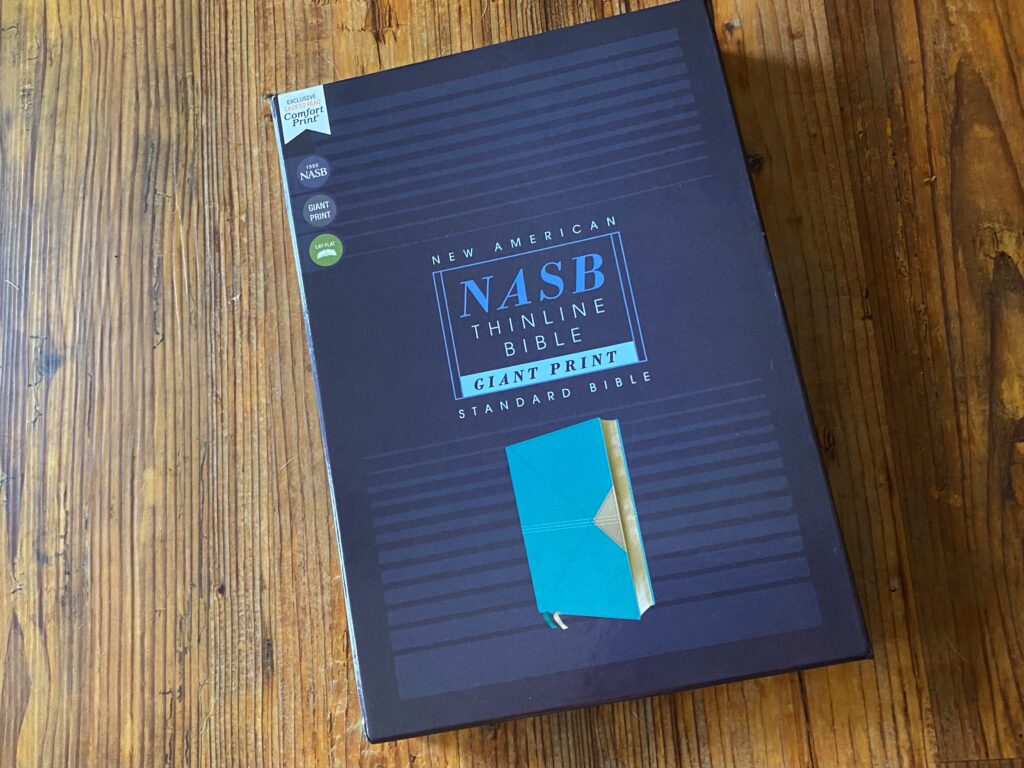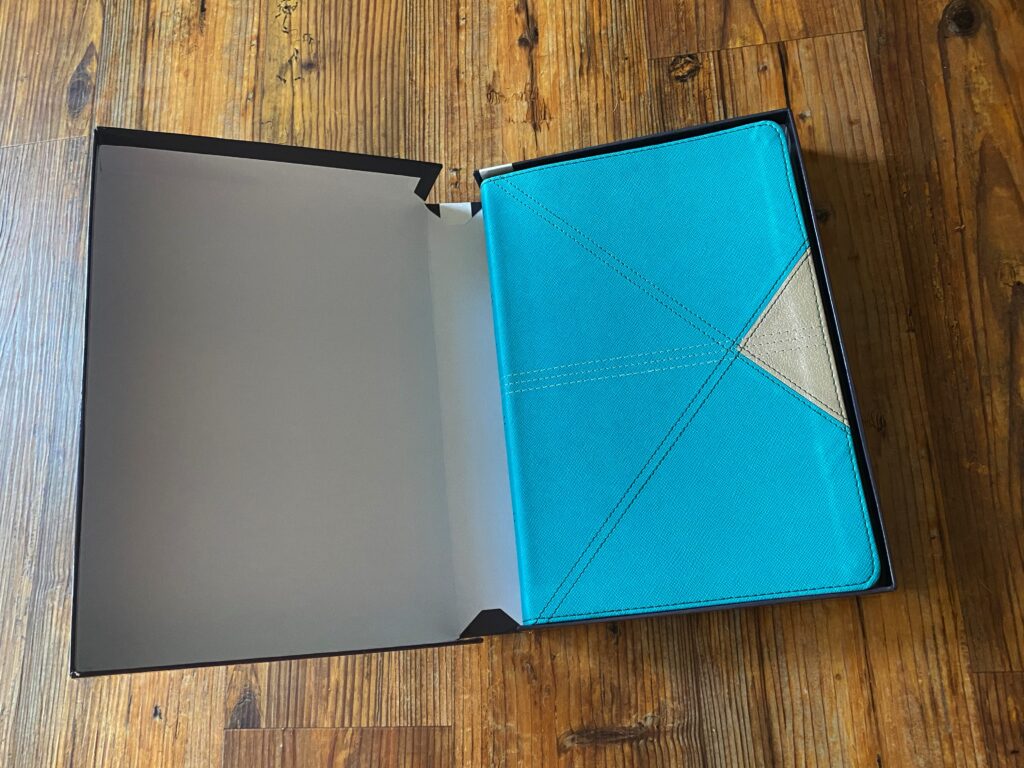 Oh, how much I need the truth found in these pages to strengthen me as I learn how to juggle life with a newborn and two other little monkeys who I am homeschooling for the first year as well!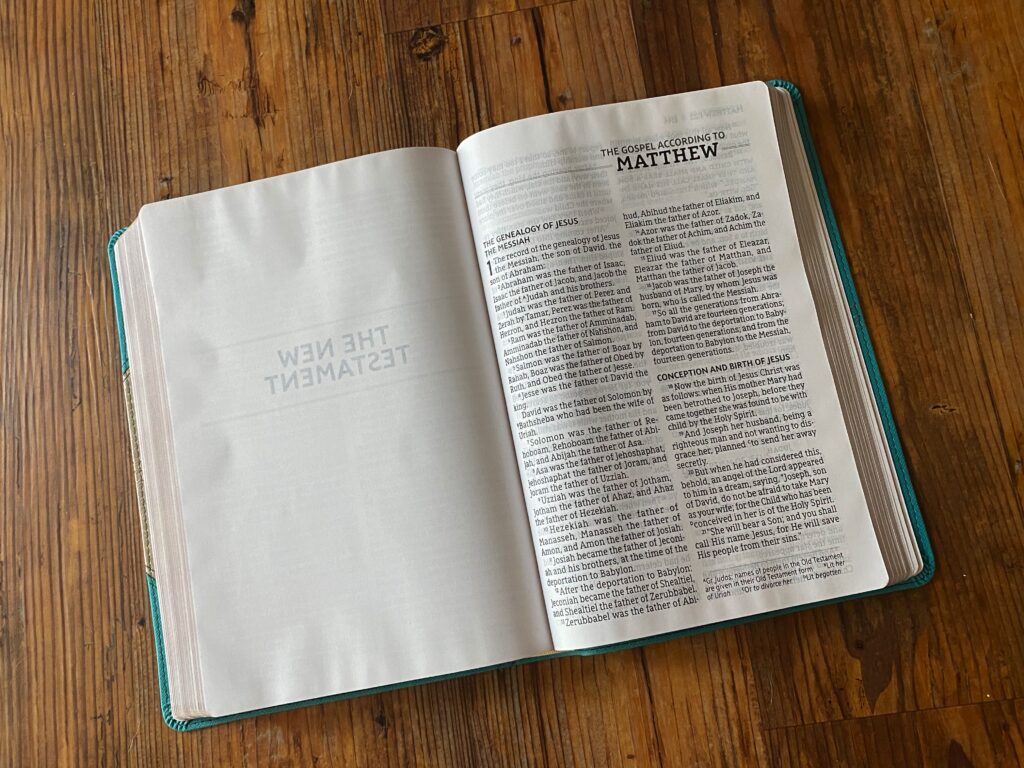 Not only does PersonalizedbBibles.com offer a wide selection of Bibles, both by style and appearance to different translations, you also have the option to add imprinting such as a personal name, study group name, or a short inspirational inscription to personalize your Bible and make it special unique!
Unfortunately, I was not able to get imprinting service on the particular Bible I chose due to prior imprinting issues with the cover texture, but I am so extremely happy with my new Bible nonetheless!
(I just wanted to make you aware of this in case you pick the same Bible, or one with a similar texture). There are some examples of what an imprinted Bible looks like below if case you are interested in choosing the imprinted option to personalize your Bible.
If the Bible you choose does not have the same cover texture, then you can personalize your Bible for only $7.99 for 1 line or $14.98 for 2 lines! Just start by picking a Bible and then follow the instructions on that page to add imprinting.
How to add imprinting for your personalized Bible
Just pick a Bible and when the imprinting window comes up add your inscription.
You can add up to a maximum of 25 characters and spaces in total for EACH LINE of text.
Here is an example of a Personalized Bible: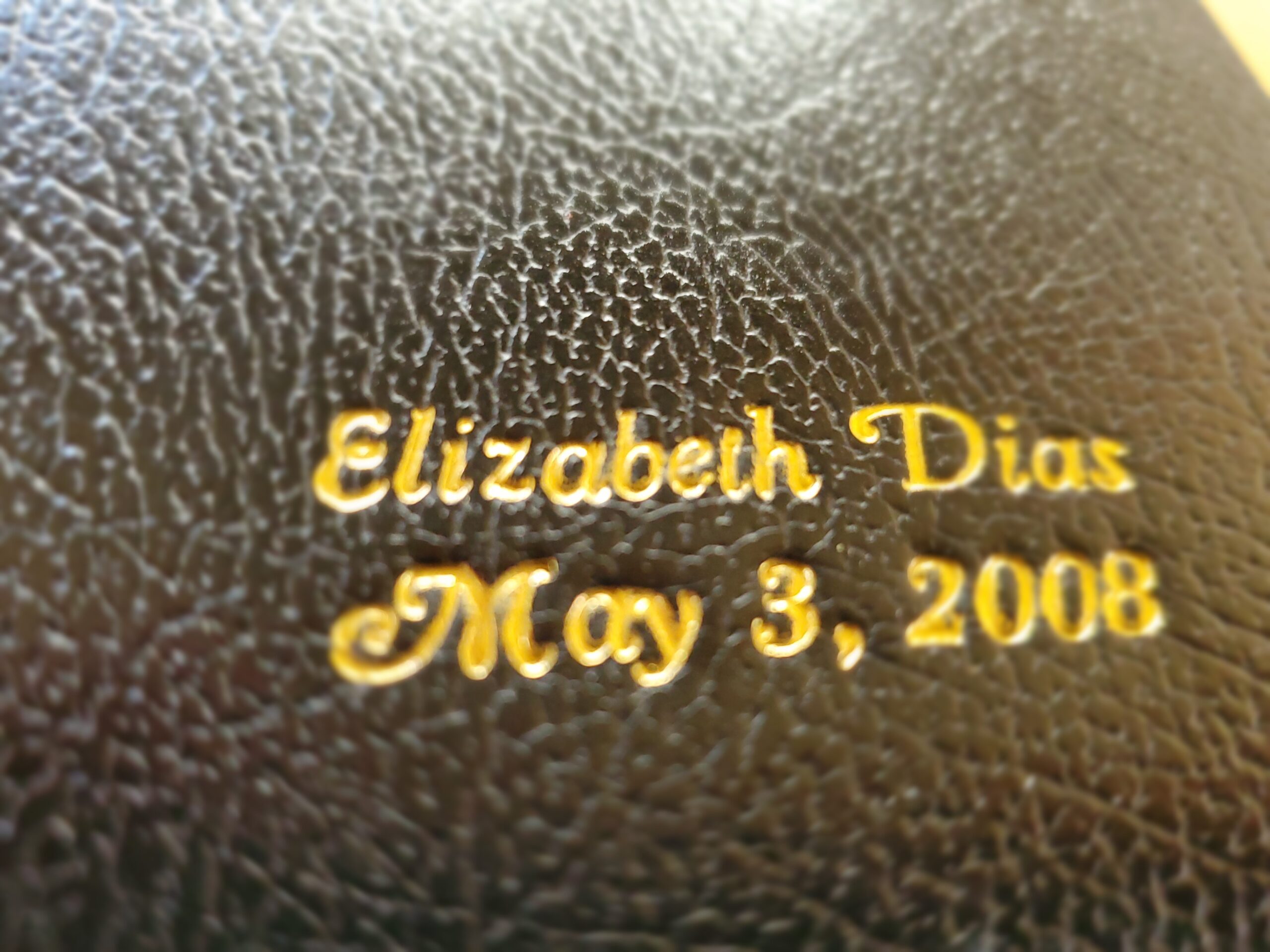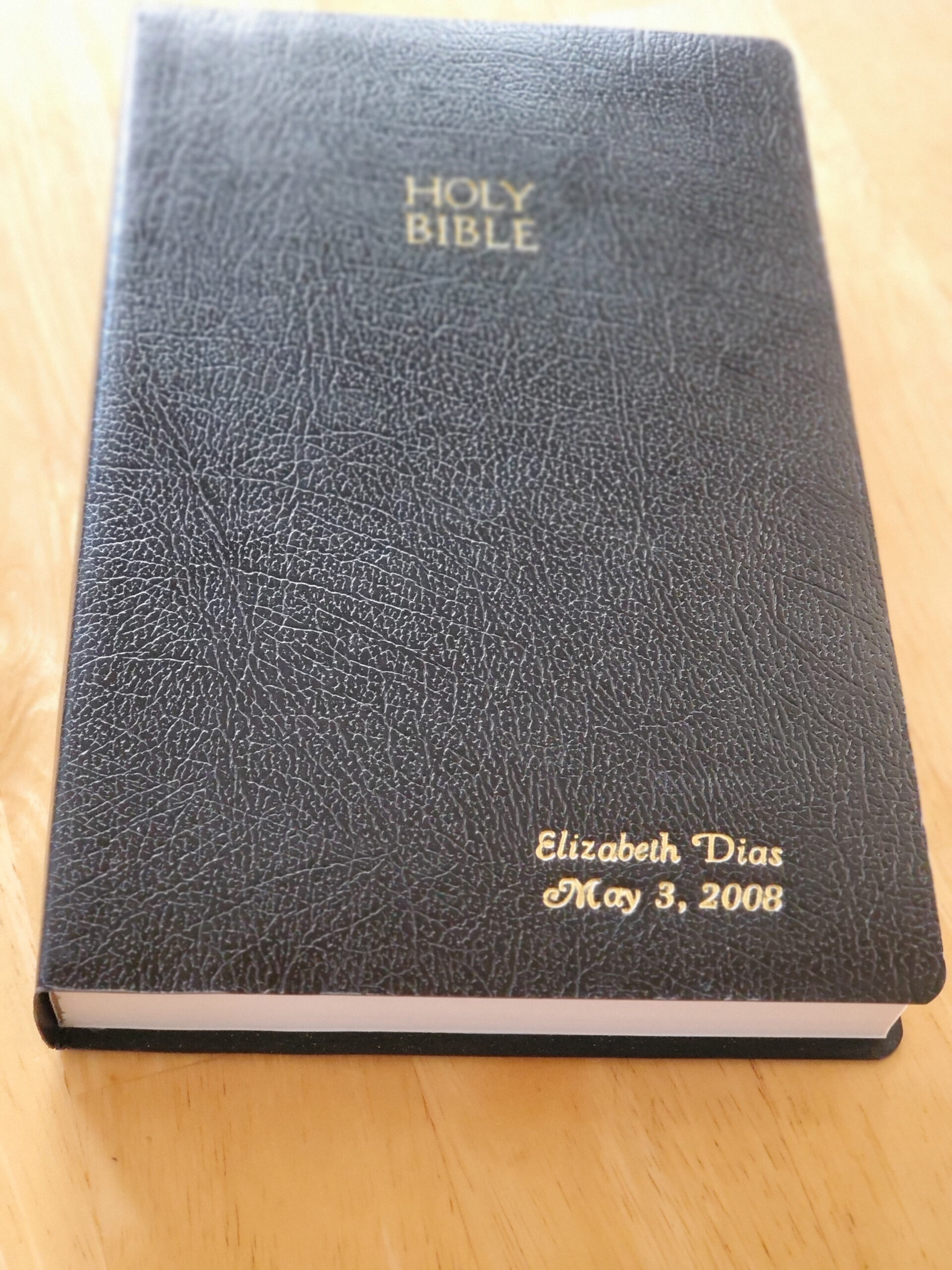 Imprinting Details
Your inscription will be imprinted on the bottom right corner in gold or silver-colored foil to match the Bible printing and page edges.
Snap Flap Bibles are imprinted across the flap if there is insufficient room on the Bible. Zippered Bibles are usually imprinted on a small gold or silver plate which is fixed to the Bible.
If the Bible has a colored hard or paperback cover we will imprint on a small silver or gold plate and stick that on the Bible.
Names on some imitation leather Bibles, particularly European Leather are branded onto the Bible without using foil – this matches the publisher's printing on these surfaces:
The default type is mixed case 18Pt Goudy script:
(The actual length of this name on the Bible = 1 5/8″)
If you prefer all capitals please type the name in capitals and we will use block capital type:
(The actual length of this name on the Bible = 1 7/16″)
Imprinted Bibles are normally shipped on the same or next business day following your order. If PersonalizedBibles.com cannot ship your order out within 48 hours, the company will contact you.
A huge thank you to PersonalizedBibles.com for reaching out to me and gifting me this wonderful NASB Thinline Bible! I am truly excited to use it in my daily reading as I grow in my walk with the Lord and discover more about our great God, knowing that His Word helps keep my life from unraveling.
If you are in a similar situation as me where your Bible is falling apart (but your life isn't ?), then I highly recommend that you visit PersonalizedBibles.com! Tell them Emily Rose sent you! ?
___________________________________________________________________________
*I received this Bible free as a blogger in exchange for a review of the product. I was not required to write a positive review. The opinions I have expressed are my own. I am disclosing this in accordance with the Federal Trade Commission's 16 CFR, Part 255 "Guides Concerning the Use of Endorsements and Testimonials in Advertising."